Maxwell Realty Welcomes MaxWell Performance
Posted by MaxWell Realty Admin on Tuesday, August 27th, 2019 at 10:06am.
MaxWell Realty has recently had the pleasure of interviewing our newest Broker/Owner Darrell Borbely. Darrell opened the doors of MaxWell Performance in August of 2019!
Check out our interview with Darrell Borbely below:
1. How many years in the industry as an agent?
I got licensed in 2003, so approximately 16 years.
2. What led you to want to make the change to being an owner/broker?
I've been watching the industry for the last couple years; everyone seemed to be doing the same thing, all new realtors, in my opinion, were not learning the basics they required to be a successful realtor. So if you want to change, you have to be prepared to do your part & try changing it.
I used to get calls from realtors from other companies asking me broker questions because their broker was not around. So it was a natural choice for me.
3. Was there anything that surprised you or you may not have expected about being an owner?
I think the biggest surprise I have received from being an owner is from the MaxWell family. I have been quite impressed with all the support and encouragement I have been receiving. It is not typical of other offices in my area now or in the past.
4. What are your goals for growth in your offices? Recruitment/Growth/Opening More Offices?
My goal for growth is to get to 40 realtors as quick as I can. I am working on contracts for realtors that I think will be attractive no matter how much business they do. Another goal within the next year is to be the office of choice. MaxWell Performance motto is that if you want great support, great synergy, Surrounded by successful people, MaxWell Performance will be the place. I want to be part of building the next great realtors in our community. As for surrounding areas, I have plans on strategically picking up realtors in hand full of small communities & opening offices. It will allow MaxWell Performance to be the company of choice from Calgary south.
5. What challenges do you see for the coming year, and what plans do you have to overcome them?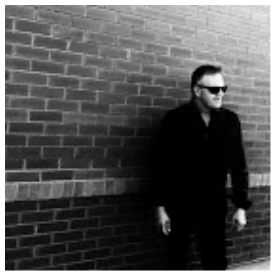 The greatest challenge I see will be from the other old school broker/owners from other companies. I one time owned a RE/MAX franchise, so I am definitely aware of what is to come from my competitors. The difference now is I represent a franchise that is truly based on a family atmosphere that operates on integrity. That alone will eliminate challenges for me.
6. What makes you the most proud to be part of the MaxWell Family?
The thing I am most proud and excited about is the change. When I was first licensed in 2003, I was with MaxWell. Things are different now; I believe we will be the leaders in the industry. I believe in a win/win or no deal attitude, and I am proud to say that MaxWell Realty shares the same concept.
7. What have you enjoyed the most so far about this process?
The things I have enjoyed the most are the people in MaxWell head office. Right from day one Bill & Bryan were great. The rest of them just seem to follow that same path. If I have a question, if I need help, someone from the family is there. It gives a great level of comfort & confidence to me.
8. What are your interests outside of real estate? Sports, volunteering etc help us get to know you.
My greatest interests outside of real estate are definitely my two teenage daughters. I like hanging out with them (we go camping, skiing, shopping, and going out for supper). Being able to be part of their world completes mine. I am also a member of the Lethbridge Rotary Club. I participate in supporting other local charity events as often as I can in my community. I like to work out when I can.
Leave a Comment